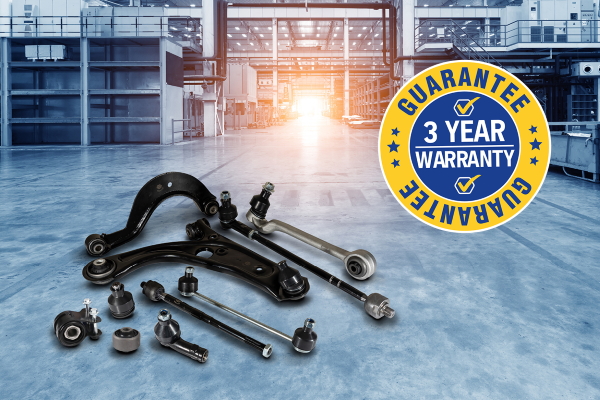 New to Range – Steering & Suspension
---
22 Apr 2021
Category: Product News
At NAPA, we understand that providing an expansive range of automotive parts is key to ensuring that our customers can source the products they need. That is why we are proud to announce the recent addition of 69 new parts to our existing steering and suspension selection. Comprised of a wide variety of components which include wishbones, control arms and axial joints, these parts continue our mission of cultivating a portfolio of products that best reflects the applications and demands at the forefront of the automotive aftermarket.
Key product applications from the range extension include:
NST6561 – Axial Joint for Mercedes-Benz A-Series A150, 04-12

NST0221 – Ball Joint for Vauxhall Antara (2010-)

NST8076 – Trailing Arm Bush (LH) for Ford Mondeo Estate/Wagon, 07-14

NST4399 – Stabiliser Link for Ford Focus (2018-)
With our selection of steering and suspension products now exceeding 1,700 parts, we are confident that the NAPA catalogue will only continue to grow alongside the needs of our customers.
"Product quality is at the core of everything we do," says Technical Manager, Manuela Grundy. "We carry out stringent quality and social audits during the manufacturing and shipping processes to make absolutely certain that every product we release is deserving of the NAPA brand."
With damaged steering and suspension parts being some of the most common causes of MOT failure in 2020, all our products are built to OE specifications to ensure high levels of reliability and rigorously tested to deliver superior performance. Combined with a three-year, 36,000-mile warranty, the NAPA commitment to meeting and exceeding market-leading standards of product quality will continue to take precedence as we develop our products going forward.