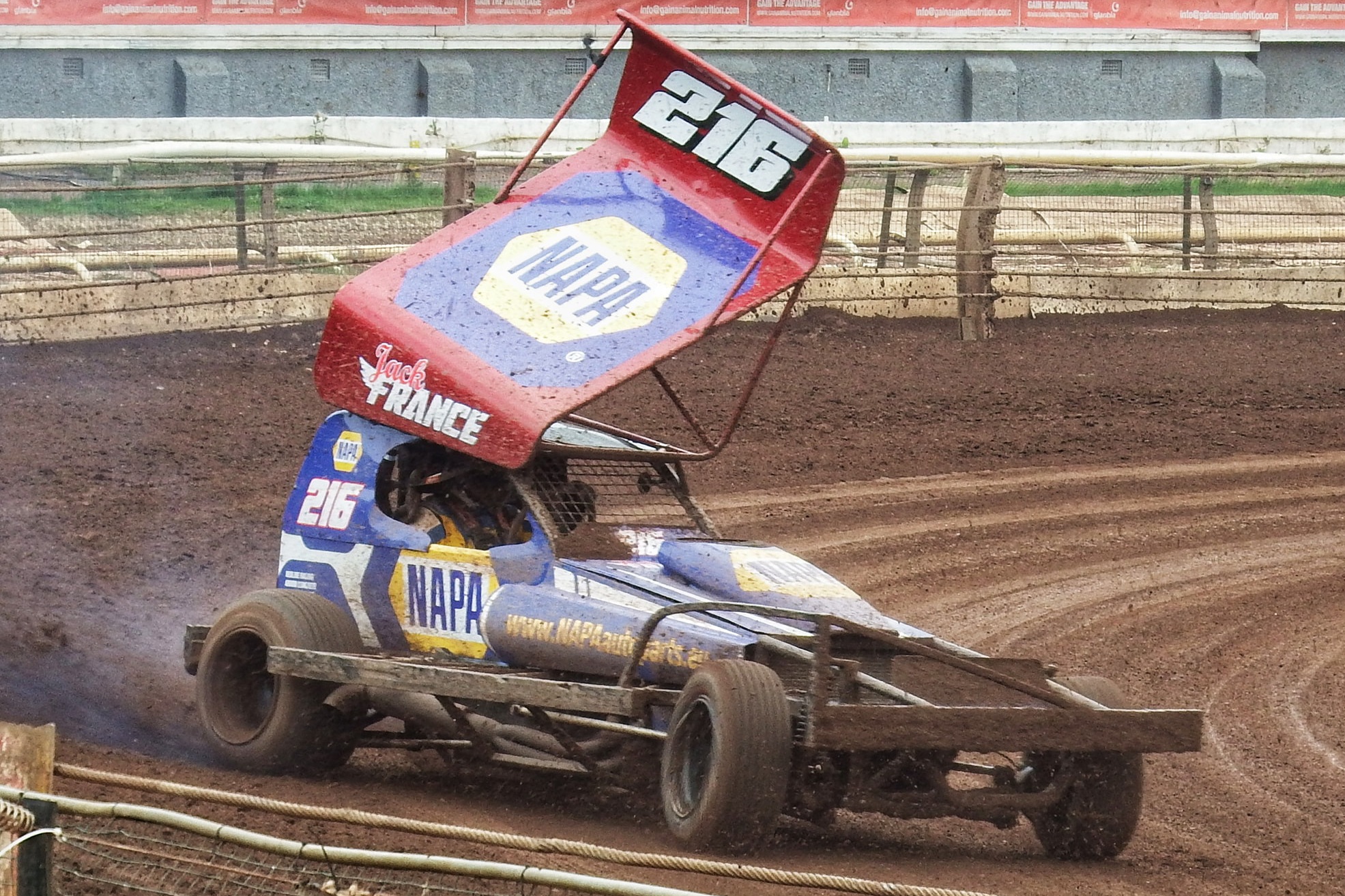 NAPA UK's Jack France Nears the BriSCA F1 World Final this August
---
10 Sep 2021
Category: Brand News, NAPA News, Sponsorship
There was no slowing down for Jack France this August. The stock car superstar became one of BriSCA F1's Top 20 drivers due to his impressive performance this year. Still surging with energy following his qualification for the upcoming World Final back in July, Jack has maintained career-best form throughout this season, with August has proving to be no exception.
Stomping Grounds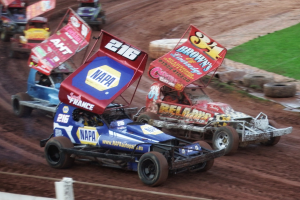 Those who have followed our Jack France updates should know that he and his #216 NAPA Machine are no strangers to the tracks at King's Lynn, Bradford and Sheffield. Even when participating on familiar grounds, however, there is no such thing as an easy race.
Taking to the first of August's three features at King's Lynn on the 21st, Jack put competitors to the test in his first heat, finishing in a respectable 8th place and securing a placement in the day's Grand Final. Pitted against three multiple BriSCA F1 champions, Jack performed well before being struck by a sudden clutch failure that led to retire from the race.
Clutch Performance
Despite the stumbling start at King's Lynn, Jack was ready to regain his footing at back-to-back headers at Bradford and Sheffield the following weekend.
Equipped with a brand-new clutch and well-worn determination, Jack met with a range of drivers from across the globe at the Bradford Odsal on the 28th in the first race to feature overseas participants since the COVID lockdown. The occasion had drawn a formidable crowd of competitors, but Jack was undeterred as he cinched 6th place in his first heat and progressed to the Grand Final. Finishing 12th in the conclusive race of the day, Jack brought his best for another boost to his ever-growing championship points pool.
The subsequent visit to Sheffield on the 29th provided Jack with one last opportunity to show his skills before the World Final. Although his spot is already guaranteed, Jack was squaring off against a set of hungry drivers eager to earn their World Final stripes. Engine troubles ultimately hampered his performance on the day, but Jack was still happy to get any technical issues out of the way before the big day.
"Ironing out these issues now is all for the best," says Jack. "When I head to the World Final, the NAPA car will be as ready to make its mark as I am."
BACK ON THE HORSE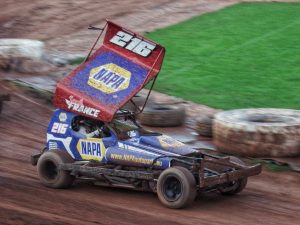 September will surely bring us a day to remember at this year's World Final. With the event scheduled to take place this Saturday 11th, Jack is bristling with an excitement born from months of hard work off and on the track. For any stock car aficionados interested in meeting Jack and seeing the NAPA machine, spectators will be free to enter the race paddock for a better view of the cars and drivers on the day.
"There's been a lot of interest in the NAPA car, which is fantastic and really rewarding for our team," Jack explained. "We've put a tremendous amount of effort into getting this far across the board, and we couldn't have done it without support from NAPA and our fans. The feedback we've received has kept spirits high, and we're ready to go above and beyond at the World Final."
We hope Jack's experience at the World Final will be every bit as fulfilling as he expects. Join us on the NAPA UK channels next month for another Jack France update!