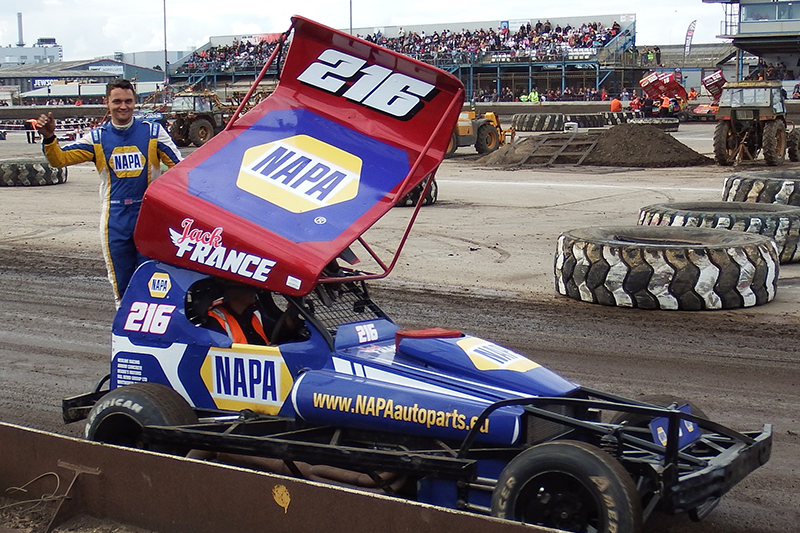 NAPA UK's Jack France Battles the BriSCA F1 Big Guns in July
---
12 Aug 2021
Category: Brand News, NAPA News, Sponsorship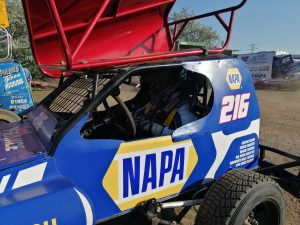 Kicking off a BriSCA-filled July as a newly qualified red grade racer, Jack France carried his successes in June forward into a suite of point-scoring placements to round out his summer of stock car racing.
For those unfamiliar with the ranking system of the BriSCA F1 circuit, roof colours indicate past performances by racers throughout a set number of track meetings. Jack's transition to a red roof marks his status as a star grade driver – the penultimate grade in the BriSCA F1 circuit. While we may be somewhat sad to see the on-brand yellow roof go, we are as thrilled as ever to support Jack's stellar performance this season.
BIG IN BRADFORD
Making his red roof debut at Odsal Stadium, Bradford on the 17th July, Jack quickly solidified his status as he stormed through the track in his first heat. Although a stroke of bad luck ended his competitive lead when his NAPA-branded stock car became entangled with another, Jack nevertheless managed to recover to secure some 12th place points. Though this position was not enough to earn him a spot in the meet's Grand Final, a consolation race gave Jack a second opportunity to qualify. Here, Jack surged towards a 2nd place finish and a well-earned Grand Final qualification.
The Grand Final was a hard-fought thing for all drivers involved. As the participants clashed, both figuratively and literally, Jack managed to ease into a respectable 8th place, complete with some all-important championship points.
SECONDLY, SHEFFIELD
The second race meeting of the month on the 18th July shifted the action to Sheffield. Despite minor complications in his first heat, Jack compensated with a stunning 4th place in the consolation, followed by another 4th in the Grand Final.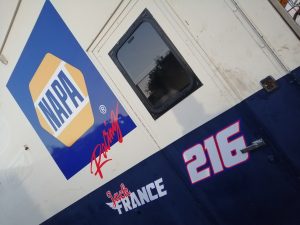 When the European Championship Qualifiers at Northampton took place the following weekend of 24th-25th July, Jack was primed and ready to keep his scoring streak going. Though unexpected mechanical failure in his gearbox resulted in disappointing results on that particular front, Jack remained confident going into the King's Lynn World Championship Semi-Finals on 31st July.  
"It was a great challenge racing with the best of the best," said Jack. "I had a lot of fun putting on a show for the crowd in the NAPA machine – I think it's become a favourite with the fans. There's been some bad luck, but the results have generally still been good. I've still got my eye on a place in the World Final!"
The Finals Countdown
Jack's determination proved to be well-founded as he walked away from the Semi-Finals with his coveted World Final placement well in hand. We look forward to seeing what Jack achieves when the BriSCA F1 2021 World Final is held at the Odsal Stadium on 11th September. As he continues to pursue victory in his NAPA-branded stock car, Jack remains eager as ever to give the upcoming race his all.
"All the hours in the garage have been leading up to this," Jack effused. "The new gearbox made all the difference at King's Lynn, and I cannot wait to face that World Final head-on."