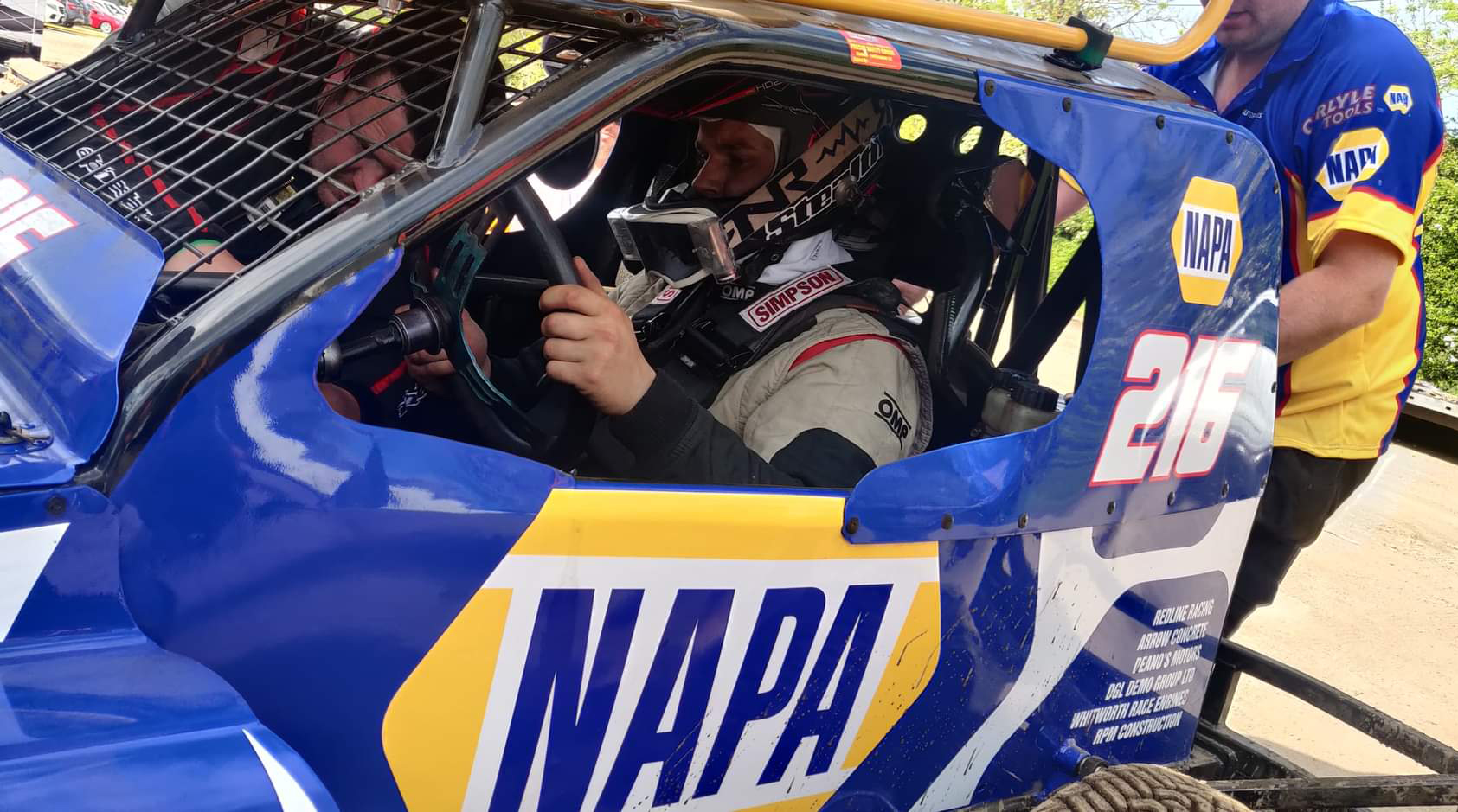 Jack France Kicks Off his 2021 BriSCA F1 Season
---
10 Jun 2021
Category: Brand News, NAPA News, Sponsorship
The spring bank holiday weekend marked a strong debut for Jack France and the NAPA brand in 2021's BriSCA stock car racing circuit. Participating in races at Northampton on Saturday 5th and Odsal Stadium, Bradford on Monday 7th, Jack made his triumphant return to the competition following an engine change three days prior to the first race meeting due to an unexpected malfunction.
"There were some teething issues with the car right off the bat," Jack comments. "With the newly rebuilt engine, we should be in top form for the next race. I'm looking forward to really pushing the limits of what [the car] can do, especially with NAPA now at my back."
Monday's return to the historic Odsal Stadium represented a special occasion for Jack, who had personally worked on the construction of the stadium for the start of the 2021 season. Contributing to the significance of the event was Jack's family history within the stadium and Bradford at large, with his father, Graham France, enjoying a successful career as a regular race driver in the 80s and 90s.
Jack was effusive about racing at Odsal this season: "it's always refreshing to be on familiar grounds, especially when they've played such an important role in your life. For me, Odsal Stadium just has a wealth of history. I want to bring everything I have to the track there."
The entry list for Monday's race was made up of 75 cars, with a select number of former national and world champions among them. With a COVID-limited audience of 4,000 spectators, tickets to the event had sold out four weeks prior to the day. Anticipation – and expectations – were mounted, but Jack managed to achieve successes in his heats, qualifying for a position in the Grand Final where he ultimately finished in 10th place.
We at NAPA are as enthused as ever about Jack's racing career, and we hope you will lend him just as much support as he participates in further races at Bradford on Saturday 12th and Sheffield on Sunday 13th.
We will continue to follow his progress throughout the BriSCA F1 season, so be sure to follow the NAPA LinkedIn page for the latest NAPA motorsport updates.