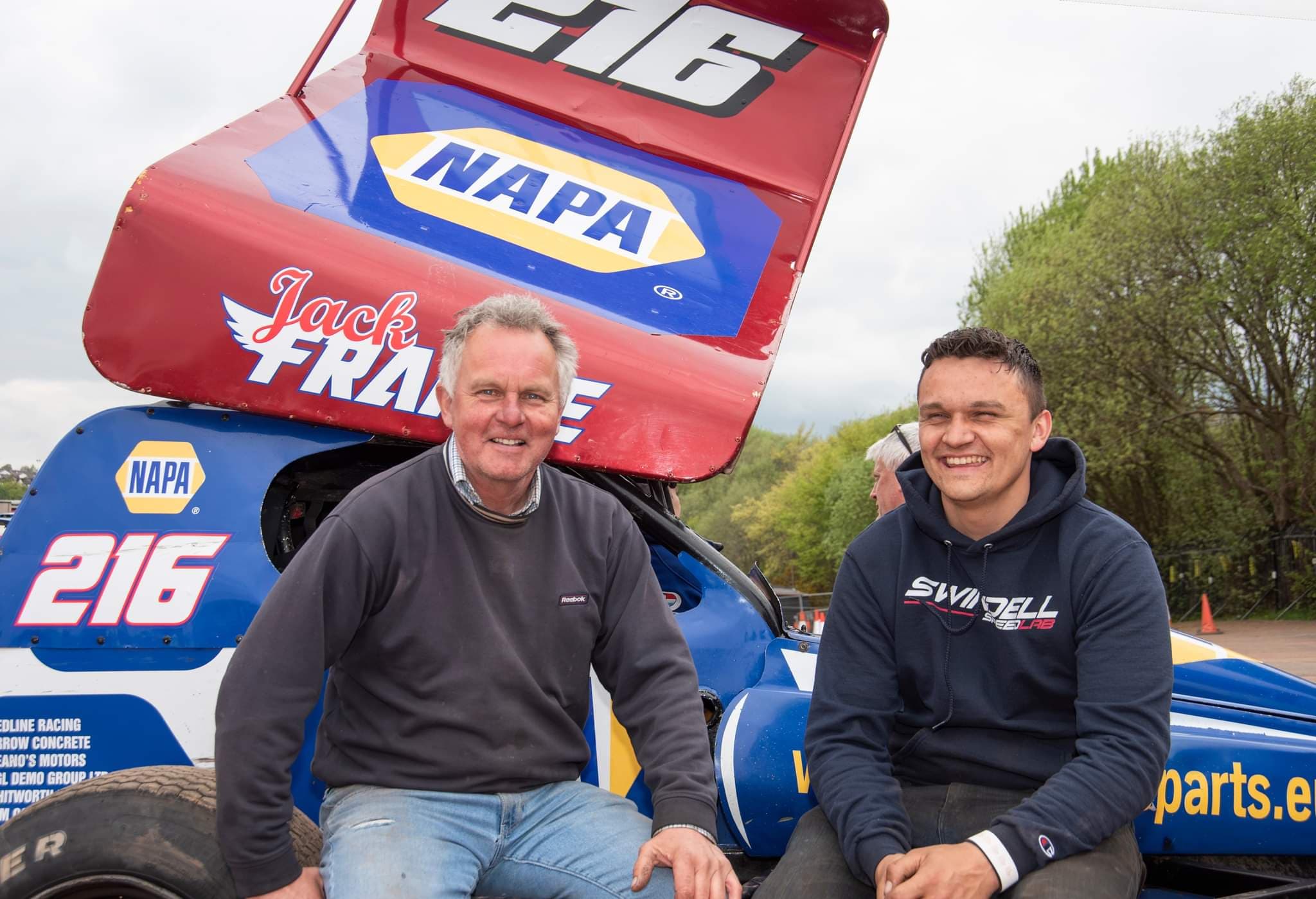 The France Family's Impact in BriSCA F1
---
26 Jul 2022
Category:
Throughout Motorsport history, there have been many families in which multiple generations have made their mark and enjoyed success. NAPA US's very own Chase Elliot followed in his father's footsteps in NASCAR. Bill and Chase Elliot became the 3rd father-son duo to both win a NASCAR Championship when the #9 NAPA car won the Cup Series in 2021.
The France Legacy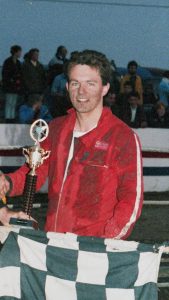 In the UK, Jack France might not have ended up on the BriSCA F1 Stock Car grid if it wasn't for his father.  It was the late 1970s when a keen 19-year-old Graham France first competed in the formula, having watched as a kid and dreamt of taking part. Wearing the #216 we more recently associate with Jack, Graham soon got to grips with the powerful machines.
In this era, cars were commonly fitted with large engines from British cars. Rover and Jaguar motors were popular before the arrival of even more powerful engines from across the Atlantic. It was John Hillam who provided Graham with valuable advice on how to build and set up cars, and Graham is grateful for his mentorship to this day. The advice and hard work paid off in 1985, when France Snr took 9 race wins.
The success followed in 1986. In the build up to the World Final, Graham won his Semi Final outright, placing him on the front row for the biggest race of the year. He finished 6th — and did so again in another championship that year. France Snr racked up 38 race wins in the BriSCA F1 before turning his hand to other forms of motorsport. Seasons in open wheeled Formula Renault and F2000 cars followed before moving onto Pickup Truck Racing on Europe's fastest race circuit: Rockingham Raceway in Corby. Pickup Truck Racing is an American NASCAR-style form of racing which utilised the uniquely banked Rockingham Raceway.
Graham then took a step away from competition to concentrate on the family farm business, but the lure of speed was never far away. The France family's interest in NASCAR and oval racing grew; holidays to the US were planned to attend some of the biggest events in the motorsport world, including the Daytona 500.
"The action and atmosphere at NASCAR are incredible. Engagement with fans is leading edge, and the presentation of the cars and team equipment is very professional," commented Graham. "It's something we're replicating here with our NAPA UK BriSCA F1 car. It's an honour to carry the NAPA name; it was instantly recognised by many UK fans."
Following in His Footsteps
With motorsport now in the family, Jack France's racing career started in the competitive environment of karting at a young age. Excellent results soon followed as he competed on the British Karting circuits, becoming Lincolnshire JNR MAX Champion in 2010 and South Yorkshire SNR MAX Champion in 2013.
The future NAPA BriSCA F1 driver even crossed paths with current F1 star Lando Norris and reigning three-time BTCC Champion — and fellow NAPA Racing UK driver — Ash Sutton.
Karting continued until 2014 when France got an opportunity to drive a BriSCA F2 stock car from Ollie Ives in March 2015. "I remember that experience very fondly, and it was thanks to my friends that it came about. After that, I knew it was something I would enjoy doing more," recalls Jack.
Like many sporting communities, whole families often get involved, and this is especially true in Stock Cars. A debut in Mal Brown's BriSCA F1 car launched Jack France's stock car racing career, with the young driver finishing 10th in the heat and 8th in both the Grand Final and Grand National. By May 2015, Jack dropped his novice 'white roof' status and bought a car of his own. With help and support from Derek and Lee Fairhurst — another father-son BriSCA F1 duo — France Jnr started making his mark in the sport.
Lads & Dads Victory
Fast forward to 2022. A special 'Lads & Dads' race welcomed legacy racing families to the Odsal track for some friendly competition. Four legendary teams were assembled: Frankie Wainman Snr and Frankie Wainman Jnr, Derek and Lee Fairhurst, Neil and Sam Brigg, and NAPA's own Graham and Jack France.
Each driver would complete two timed laps of the track, and the combined fastest time for each pair would decide who got the ultimate family bragging rights. To keep the suspense high, no times were announced until all drivers had completed the track.
Jack put in a great run before handing his NAPA-liveried #216 stock car over to his dad. Graham's turn came last, but nerves didn't affect him as he whipped around the track like the old days — and for good reason. Graham and Jack France secured the fastest combined time, winning the event, with Graham setting the fastest lap time of the entire challenge.
Graham's winning drive can be viewed at the 28-minute mark here.
"What a buzz!" Graham cheered on the day. "I'll definitely remember this!"
What's Next?
While Graham is keen to mention his win at any opportunity, his focus remains on Jack's racing career. With support from his dad, the Brown family, and friends, the NAPA Racing UK driver has great support around him as he pushes towards the 2022 BriSCA F1 Championship title.
Follow @NAPARacingUK on social media to stay updated on all NAPA Racing UK news!