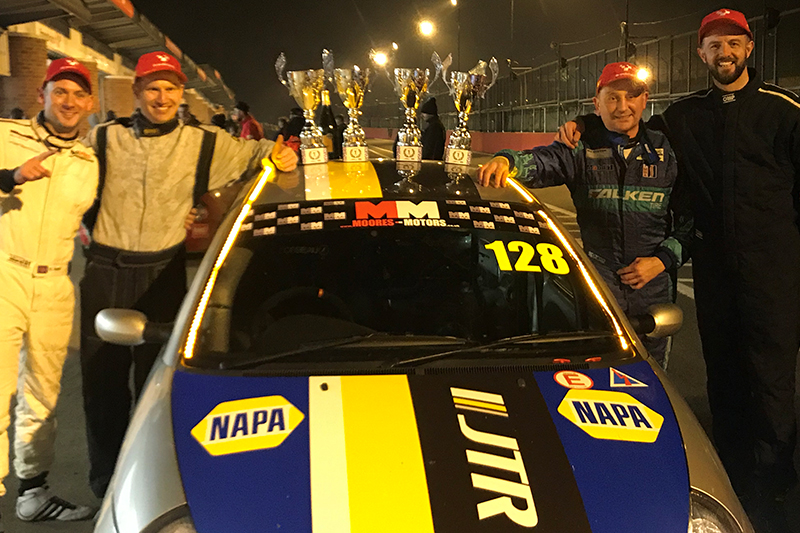 'The First of Many' – Victory at IndyKa 500
---
19 Nov 2019
Category: NAPA News
NAPA sponsorship helps bring home first place in the 2019 IndyKa 500.
NAPA is pretty a big deal in the US Motorsport world. Not only do we sponsor some of the biggest formulas out there, we are synonymous with racing quality autoparts and tools.
Prominent in NASCAR Racing, Drag Racing, IndyCar Racing and Sprint Car Racing, NAPA has a long history of motorsport sponsorship.
Following on from our successes across the pond, NAPA has just had its first motorsport victory in the UK – at the IndyKa 500!
Nick Tandy and co-drivers James Rhodes, Elliot Mason and Lewis Selby drove for 500 minutes and covered 432 epic laps of the infamous Brands Hatch in Kent, UK. Although over 388 miles separated the start and finish lines, the chequered flag was taken by the JTR team with only a 2 lap victory margin.
NAPA are proud to have shared a victory with JTR and all 4 drivers, a victory that showcases our commitment to quality parts, winning spirit and outstanding reliability.
Well done team, after all of your hard work we can't say that we are surprised by your victory!
Have you seen our victorious new product range yet? Find out more about parts that can ensure domination over the competition by visiting our growing parts catalogue now: