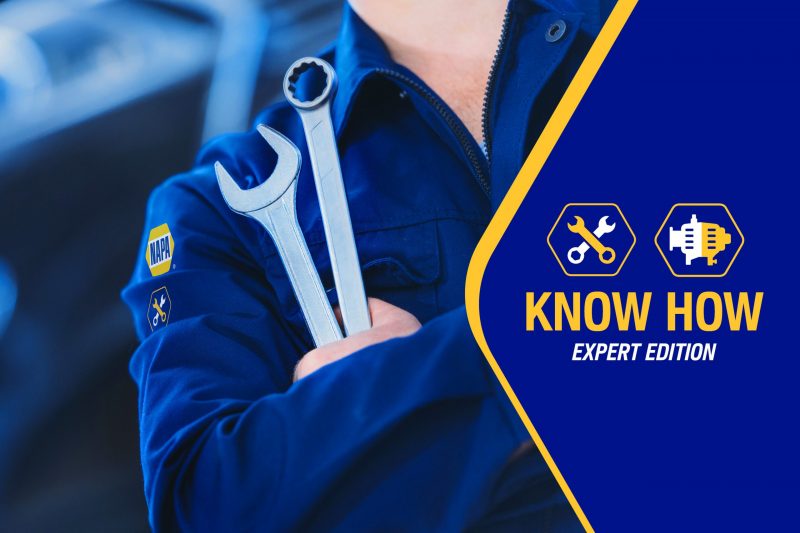 Know How – Expert Edition – LIN-controlled Alternators
---
14 Jul 2021
Category:
With Tim Stock
Tim is well-known in the automotive aftermarket for his wealth of experience and expertise in all things repair-related. From lending a helping hand to installers through technical support to leading regular seminars, Tim's name has become synonymous with Know How. Now, he's lending his professional insight to our latest Expert Edition as he explores Local Interconnect Network (LIN)-controlled alternators and what to do if a simple alternator replacement is complicated by an unexpected LIN error. To find out more about NAPA rotating electrics and best practices for fitment, contact the NAPA technical helpline at 03333 136597.
INTRODUCTION
For all the advantages of smart alternators utilising LINs, they can cause complications when replacing them with non-OE parts. If the ID of your internal module does not match the original part, errors in communication and compatibility can occur. We can help you make sense of this common issue.

LOCAL INTERCONNECT NETWORKS (LIN)
A non-OE alternator with a differing LIN address can cause the vehicle to experience loss of communication with the alternator if:
The ID of the LIN controller in the new alternator does not match the original component.
The baud rate at which the alternator communicates does not match the original alternator.
If a loss of communication occurs, the vehicle will generate an error message. New alternators should be tested to ensure communication with a vehicle.    
BEST PRACTICE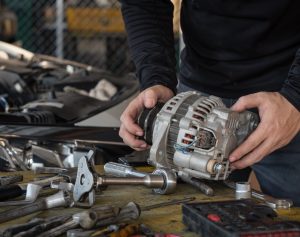 When installing a new LIN-controlled alternator, there are two main solutions for preventing a LIN error:
Ensure the baud rate on the LIN controller's digital interface is exactly the same as the original. This will be 2400 (Slow), 9600 (Medium) or 19200 (High) depending on the application.
In some cases, a vehicle software update will correct communication issues with the generator. This is often true for PSA vehicles.
Additionally, vehicles fitted with intelligent battery monitoring modules must not be jumpstarted directly through the battery. This may damage the module and lead to a loss of communication.
DID YOU KNOW?
Some LIN signals incorporate multiple components on the same network. This means new installations throughout the vehicle can lead to LIN errors.
Become a NAPA Stockist   Download PDF Guide