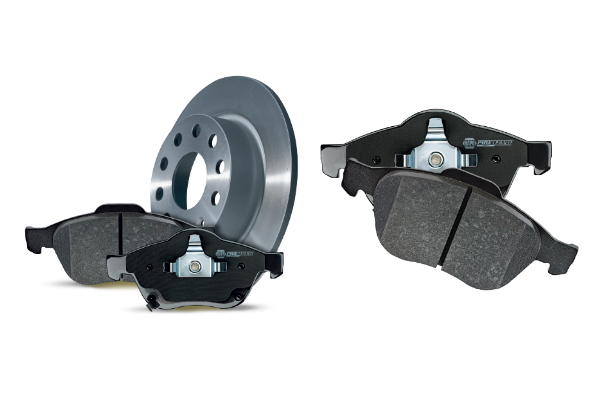 Fitting Brake Pads
---
24 Aug 2020
Category:
Over the years, car manufacturers have refined the braking system significantly. Today's family vehicles offer noise, vibration and harshness (NVH) levels that would have been remarkable for luxury models 30 years ago. One key focus for manufacturers is removing brake noise. Caliper, disc and pad assemblies are tested over a range of speeds and conditions to detect noise generation.
SHIMS
The majority of brake noise is produced by vibration between calipers, pads and discs and shims are used to locate the pad correctly in the caliper to help reduce noise. As braking designs have advanced, to have the complexities of shim shapes, to aid positive location. Today's shims are made from composites, metal, rubber and fibreglass.
Shims must remain attached to the pad to reduce noise. Various techniques are used by manufacturers to ensure the shim stays fixed. Some are riveted, some are fixed by pins and pressed into the recesses in the back plate. These types allow the pad to compress more when cold, reducing noise, without allowing too much compression when hot and leading to excessive brake pedal travel. Others are attached by phenolic resin and compressed against the pad's back plate at approximately 150°C.
DIRECTIONAL FITTINGS
Some metal shims have cut-outs to allow the caliper piston to pitch the pad at an angle to eliminate noise by aiding bedding-in. They may have arrows on them as it's essential for the shims to follow the direction of the disc rotation to prevent noise. Pads with chamfers at one end may also have directional arrows but these should be at the leading edge, against rotation direction. However, some brake pads use multi-directional chamfers to help vehicles known for noise issues.
BEST PRACTICE
When replacing brake pads, it's vital to ensure shims are still able to function correctly, as they have endured the same mileage, heating, cooling and pressure cycles as the pads. The majority of pads supplied by NAPA are fit for purpose as they match OE specifications and are already fitted with shims. For pads that have separate shims, the shim must be re-tensioned to lock firmly to the pad.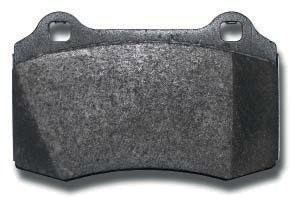 Some pads have multi-directional chamfers to reduce noise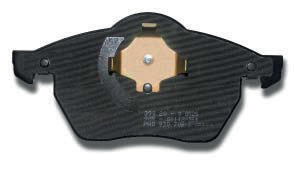 Shims use a variety of fixings, including adhesive and rivets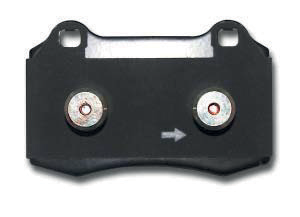 The arrows should follow the direction of disc rotation.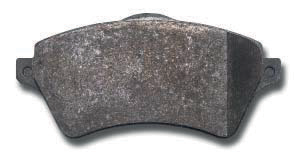 Fitting a directional pad the wrong way round will cause